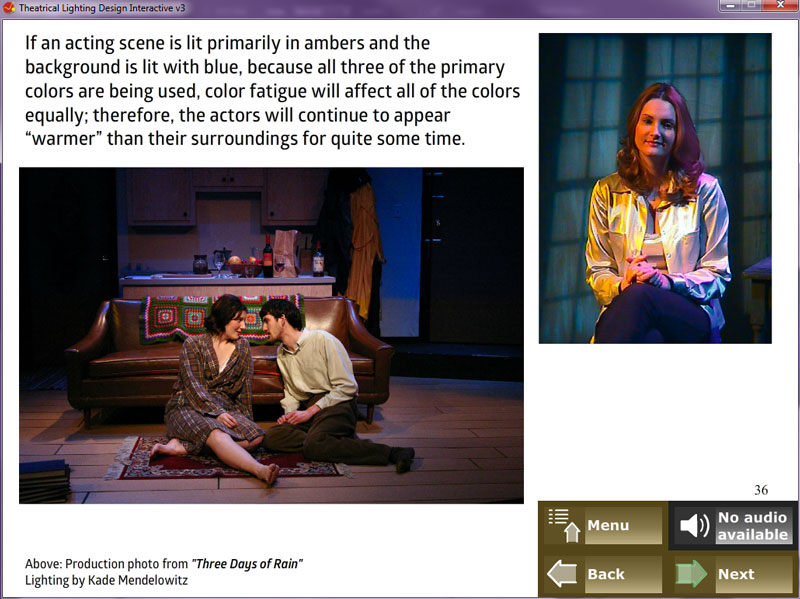 Screen capture from the segment "Color" - an example of using both a model and production photographs to illustrate concepts.

Over 400 full-color photographs (not including graphics, videos and animations) are used liberally throughout the program – not just a few "plates".

There is a mixture of production photos and models; making use of images that exemplify concepts.